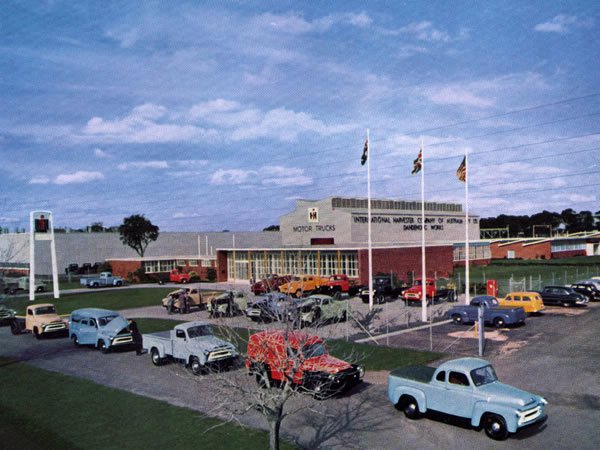 CELEBRATING OVER 100 YEARS IN AUSTRALIA
IVECO Trucks Australia has a long and proud history in this country starting in the early 1900s. For more than 100 years, Australia has experienced remarkable growth and development through its primary and secondary industries. International Harvester, subsequently International Trucks and now IVECO Trucks Australia, not only helped build the road infrastructure, it helped build the road transport industry. It developed its manufacturing processes and product development in line with the growing needs of Australia.
IVECO's strong tradition of local truck manufacturing is more closely linked with the creation of the Dandenong manufacturing plant. When it opened in 1952 it represented significant investment in the Australian truck industry. It was a significant expansion of International Harvester's Australian activities and was built in Australia's post war expansion phase.
The Dandenong plant originally covered 34,000 m2 and produced 2,000 vehicles in its first year. Since then, more than 230,000 trucks have been manufactured here.
Today, the Dandenong plant builds ACCO, Stralis and X-Way models. It is also the home of a large product engineering department that has a facility for building and testing prototypes built to suit Australian conditions. IVECO Trucks Australia continues to invest into its Australian manufacturing capabilities with many new exciting products planned for launch in the years ahead.